I've realized that here's so many online contest here and there and that most want the easiest to win.  With that in mind I decided to change the rules of my contest because  I have so many stuff to give away and I want ALL disposed before March ends.
These are the stuff I am talking about:
First Prize:
* $100 cash via Paypal
* Blogging from Home Book
* I love Pilipinas Shirt Collectors Edition
* 1 Massage Oil
* Ad spaces which includes: 1 year running link ad, 15 125×125 banner ads for 1 month and 1 125×125 banner ad for 2 months*
* 15,000 EC Credits
Second Prize:
* $25 cash via Paypal
* 15GB Webhosting
* Blogging from Home Book
* I love Pilipinas Shirt Collectors Item
* 1 Massage Oil
* Ad spaces which includes: 1 year running link ad, 10 125×125 banner ads for 1 month and 1 125×125 banner ad for 2 months*
* 5,000 EC Credits
Consolation Prize:
* $10 cash via Paypal
* Blogging From Home Book
* 1 Massage Oil
* 5 125×125 ads for 1 month*
* 2,000 EC Credit
Top Commentator:
* $5 cash via Paypal
* Blogging from Home Book
WHAT DO YOU HAVE TO DO TO GET THEM?
If you want any of these prizes you just have to:


1) Blog about this contest and link to this post.  (for those who already did you don't have to change anything on your post but if you want to gain extra 25points you can reblog about the revised mechanics!)
2) Grab my contest badge and place on your sidebar. (badge can be found below this post)
3) Subscribe to my feed via email or reader.
4) Sign the contestant spreadsheet (in case you win I know how to contact you)
5) Leave a comment and tell me what you have done.
This contest is a points system. WINNERS WILL BE ANNOUNCED ON THE FACEBOOK FAN PAGE FIRST and will be posted on this blog thereafter.
I'm rooting for at least 100 entries before doing the raffle.  So I hope you all join!  If not I will have to change the distribution of prizes in a way the all entrants will get a prize each.
EARN EXTRA POINTS!
Those who will be creative in their contest entries will get extra 50 points by answering question #4 on this post (click).  Tip: We love photos and/or videos!
We love comments. (5pts each comment) starting today (March 1, 2010). (No spammy pointless comments please!)
Active participation at Earthlingorgeous.com Facebook Fanpage by commenting  or creating a thread. Starting today February 28, 2010 (5pts)
Join the side contest Earthlingorgeous Gorgeous Treat (25pts) (details below)
Promote contest on your Plurk, Twitter, or Facebook (5pts each every time you promote, just leave the URL of your plurk, tweet, and FB status message on the comment section )
Follow this blog on Networked Blogs, become a Facebook Fan or Follow my Tweets widget at the sidebar. (5 pts each)
The 20 early birds :  Emiliana, Levy, Mizhelle, Iris Acosta, Stonibert, Jenni Aspacio, Rowena Zaballa, Frances Oblepias, Zee, Justine Estacio, Badet, Dani, Carl, Ayah, Karen, Kaythrine, Verna Liza, Dessa  are all qualified to win the above prizes and all have 100 points each.
Points standing: Karen Chayne 113, Stonibert 113, Wena 109, Emiliana 107, Levy 106, ZXT 106, Kasai 105, Nicquee 105, Ayah 104 and Mary Ann 104.
Now I want to give away ALL  before MARCH ends like all these :
Neutrogena Wave (1 winner)
Avon WindScape Perfume For Her and For Him (2 sets 2 winners)
Neutrogena Fine Fairness Compact (3 winners)
Movie Passes from Eastwood City Malls (4 winners with 4 tickets each)
Caltex Gas Card (1 winner)
Eastwood City Gift Packs (3 winners)
Blogging From Home books (3 winners)
I Love Pinas Collectors Edition Shirt (1 winner)
Pawnaceal All Natural Paw Balm (4 winners) (great for those with pet dogs)
Haagendaz Gift Certificate worth Php500 (1 winner)
Starbucks Planner (1 winner)
Free Bikini Waxing Treatment at LayBare  (1 winner)
Premiere movie items (2 winners)
Clean and Clear gift pack (1 winner)
To win any of these:


Choose any two items that you want to win.
Tell us what are your plans for this summer (art class, trip to the beach,join sports activities, party all night, loose weight, etc). Or what was your favorite summer (summer spent in Boracay 2007 with Highschool friends, joining community sports fest etc.)
If you want to win more than two items make a separate post about it and follow steps 1 and 2.
Inform your readers that your post is your official entry to this contest.
Tip the judges love photos.
Joining this side contest gives you an extra 25 points on the main contest (only if you have joined the main contest)
GRAB THIS BADGE PLACE ON YOUR SIDEBAR make sure it links back here.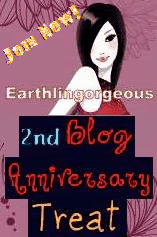 Do me a favor just grab the image and post on your sidebar and do the link back.  Thanks!
CONTEST SPONSORS AND SUPPORTERS
Special Thanks To The Following :
Strategic Edge Marketing
I would like to thank all my blogger friends and supporters for providing whatever they could to make this contest bigger and better:
Both the main and the side  CONTEST DEADLINE is on  MARCH 21, 2010, Sunday!