OMG! I am still in shock to find out that Charlize Therone shaved-off her super gorgeous blonde locks !
Walking casually with her son Jackson, Charlize Therone was first spotted with her shaved head July 15, 2012 and just the other day she finally went out without the
Fedora Hat to hide her beautiful shaved head !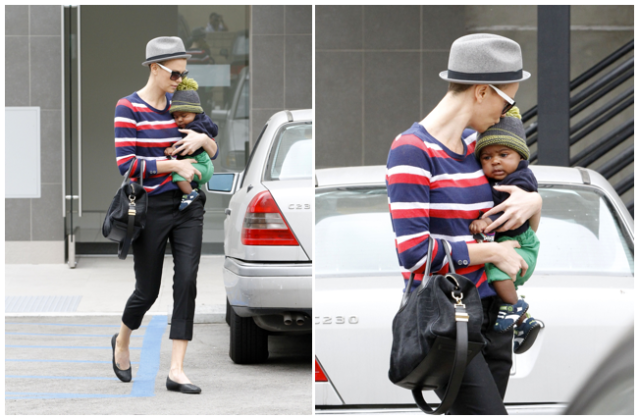 Why did she do this?  To get the role in
Mad Max: Fury Road movie
now in the making!   What a committed lady she is.  I still haven't seen SnowWhite and the Huntsman I saw previews and trailers and I see her acting was outstanding in there.
Anyway, what do you think of her new look?  Would you dare shave your hair off for work?
Stay gorgeous everyone!